Culturally, the country is a unique blend of African and Colonial cultures, which have seen some of the most engaging and inspiring political reformations of modern times. From the legacy of Nelson Mandela to the harmonies of Ladysmith Black Mambazo, South Africa is a great place to learn about the past and for cultural immersion.
If South Africa is anything, it's a place to heed the advice of those in the know.
1. Pay Attention to Your Location
"If you see a big, loud, angry-sounding demonstration or mob, turn the other way and keep away, no matter how curious you may be." – Kent Redding, Preident, Africa Adventure Consultants
"Know where you're going – don't wander around aimlessly. In many parts of the town (in both Cape Town and Johannesburg), the good and bad neighborhoods are often one block away from each other." – Dana Hsiao, SoSauce
2. Don't be Flashy
"Keep jewelry and expensive clothes to a minimum. Don't flash cash when dealing with street vendors or frankly anytime. (For example) trade your big fancy camera and lenses for a point and shoot pocket model." – Dan Austin, Director, Austin Lehman Adventures
Pay attention and don't be flashy – especially in these neighbourhoods with a bad reputation.
3. Mobile Phone Coverage is Extensive, and Easy to Access
"Phones can be hired, or a good 3G-enabled phone and SIM card can be bought at any airport. If you are social-media savvy, you can enhance your holiday experience with real-time updating of all your networks." – Eleanor Muller, Transfrontier Parks Destinations (TFPD)
4. If You Want to Rent a Car, South Africa Isn't the Place to Get That Hot Red Convertible You've Always Wanted
Poverty is still a harsh reality in South Africa, so hire a normal car instead of inviting trouble by being flashy (as well as offensive). If you rent a car, try to avoid driving after dark. In recent years, there's been a lot more highway robbery after sunset.
Also, if you're going to self-drive, be aware that South Africans drive on the left-hand side of the road. Fuel stations (called garages) are not self-service. When you drive onto the forecourt an attendant will fill the vehicle. It is customary to tip the attendant about $1 for the service.
Driving yourself is relatively safe, but you might want to brush up on the local laws and waysbefore getting behind the wheel.
"If you are planning to volunteer in South Africa make sure you are going with a reputable organization. A popular scam has popped up where travelers are approached to help at a needy orphanage, the problem is these kids are made to look extremely poor just to get big donations out of sappy travelers. If you want to volunteer go through an organization that has been doing this for years and has past travelers you can speak to." – Alexia Nestora, VoluntourismGal
5. Be Open-minded
"It's natural that all guidebooks and travel websites will need to resort to generalization when offering broad-spectrum advice. You should still be fully prepared to venture off the usual beaten track and really get into all the nooks and crannies of South Africa, feel the rhythm of the people and 'go local' whenever possible. You will find them to be warm and delighted to share their corner of Africa with you (as a general rule of course!)
Also, South Africa has a staggering 11 official languages, most of them indigenous to the country. Around 40% of the population speak either isiZulu or isiXhosathough almost everywhere you go you will be able to get by with English which is commonly spoken in all major towns and cities, hotels, banks, and government departments. Another major language is Afrikaans, a derivative of Dutch, which northern Europeans will find surprisingly easy to follow.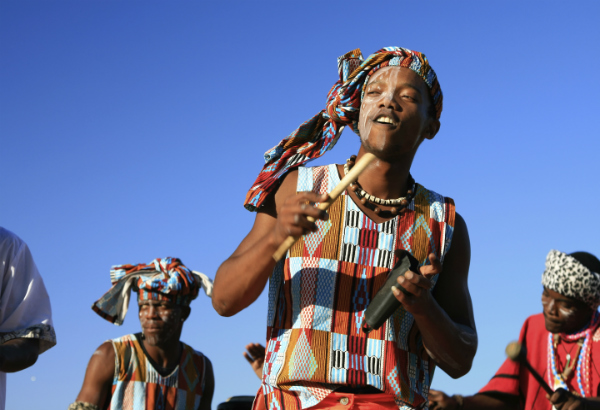 Most importantly, understand that South Africa is like nowhere you've ever been. The famous South African Desmond Tutu described South Africa by saying "We of many cultures, languages and races are become one nation. We are the Rainbow People of God." In such a diverse country it's important to remain alert and understand the nuances of the lifestyles, but be sure to keep your head up don't miss a moment of soaking in a most unique worldly experience.